Bhai Rai Singh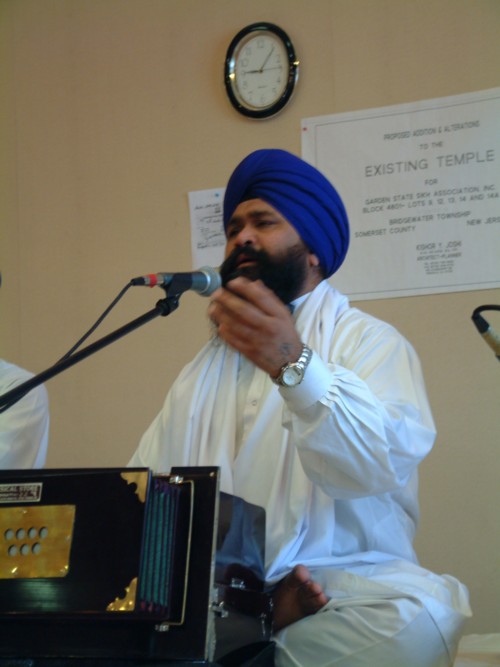 Bhai Rai Singh Ji lives in Dehradoon. He received his Kirtan Vidya from "Sikhlayi Center Gurmat Vidialaya, Rishikesh". For approximately ten years he performed service as a Hazuri Ragi in Saharanpur and Bombay.
His Address and telephone number :
27 Ashoka Enclave
Niranjanpur, Dehradoon
Tel: 0135-2629486
Mobile: 9837460500
A significant part of the content on this page was provided by S. Navjot Singh
During a recent trip to Madras (Chennai), I was fortunate to have the opportunity to listen to Bhai Rai Sahib Ji live. The Asa Ki Var recording featured here was made at the Madras Gurdwara on August 30 2004. Bhai Sahib and his Jatha were kind enough to sing several Puraatan compositions in morning Ragas as part of the Asa Ki Var.
Update (11/17/07)
A short while ago, I was contacted by S.Manohar Singh, a kirtan premi from Orgeon, who had recorded seven shabads by Bhai Rai Singh and his jatha during a recent visit. These extremely high quality recordings were generously offered by S. Manohar Singh for hosting on the Gurmat Sangeet Project website.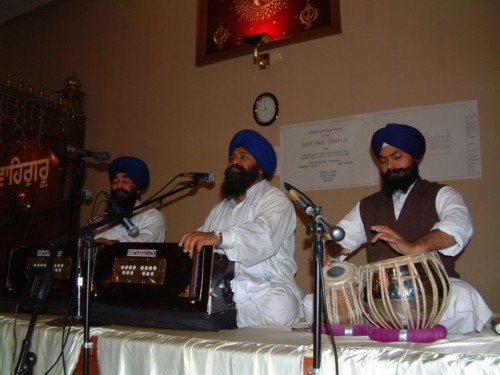 Bhai Rai Singh, offering Kirtan Seva at the Bridgewater Gurdwara in New Jersey. He is accompanied by Bhai Anand Singh on the Harmonium and Bhai Binod Singh on the Tabla.