Gurmat Sangeet Study Guide : Advanced Syllabus
It is with great pleasure that wea re uploading additional Shabad Notations to the website, at the request of Gurmat Sangeet Premis who haave been using the meaterials on the site to learn and teach.
A simple tutorial that explains the system of notation used in the above shabads as well as basic musical concepts is available in the paper : Gurmat Sangeet Appreciation. The paper also presents a map of the harmonium or keyboard, making it fairly easy for the beginning student to identify and play musical notes.
Please note that you will need to load Gurmukhi Fonts on your PC in order to view the notation files correctly. (http://www.sikhnet.com/sggs/translation/instruct.html)
All shabads have been sung by Amrit Kaur and Mehr Kaur ofthe Gurmat Sangeet Project, Boston Chapter
.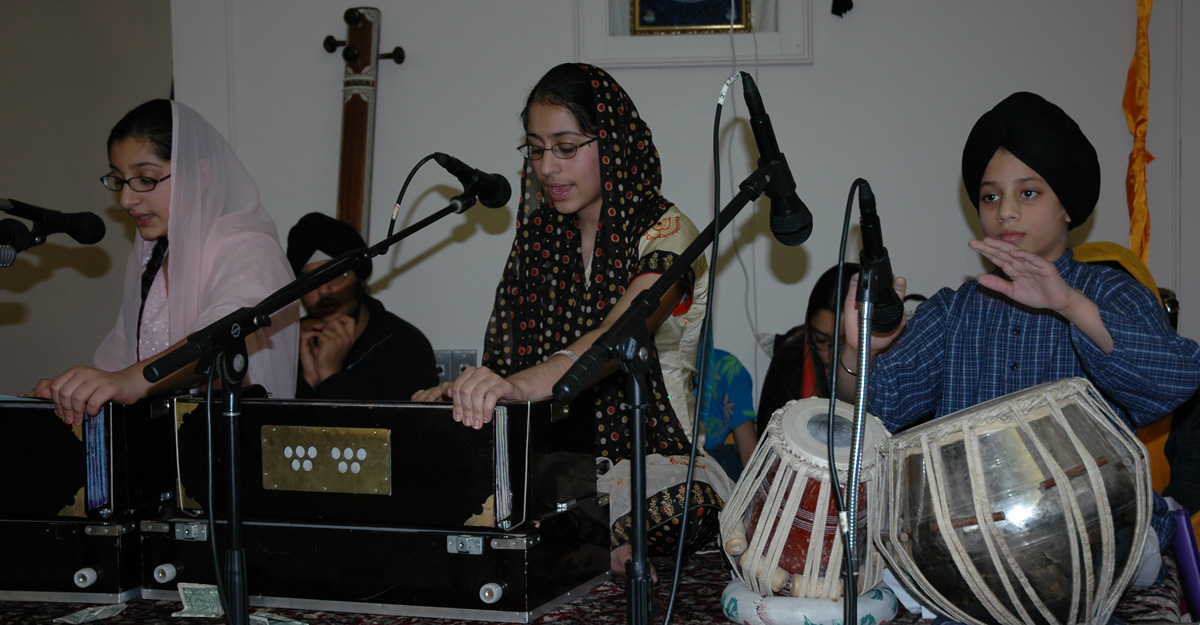 Mehr Kaur, Amrit Kaur and Jaspreet Singh at the Milford (Boston) Gurdwara Sahib; January 13 2007