Bhai Avtar Singh Ji
Recorded Live in Boston, 2005, 2003, & Barcelona 2004, Southall 1975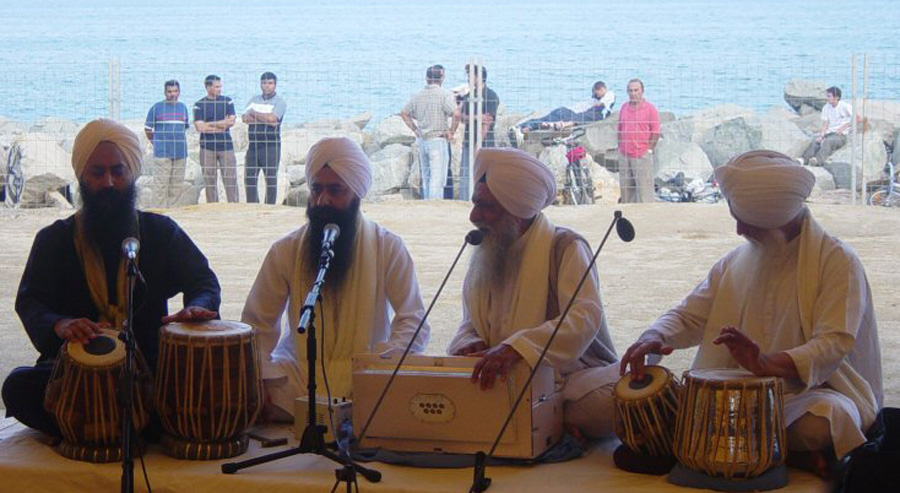 Bhai Sahib Avtar Singh Ji with Bhai Baldeep Singh Bhai Kultar Singh and Bhai Swarn Singh Ji
Bhai Kultar Singh, Bhai Avtar Singh Ji and Bhai Swarn Singh Ji (l to r) at the Boston (Milford) Gurdwara on June 6, 2005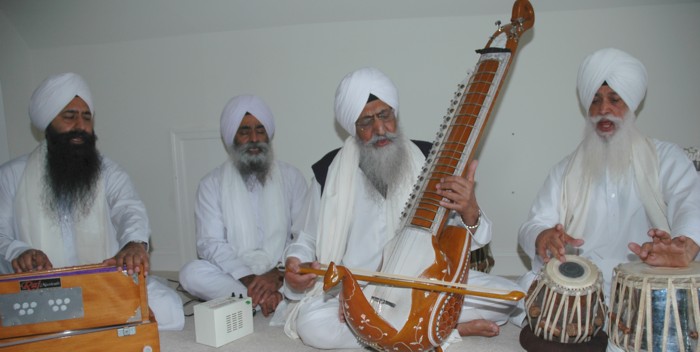 Bhai Kultar Singh, Bhai Ranjit Singh, Bhai Avtar Singh Ji and Bhai Swarn Singh Ji (l to r) at Sarbpreet Singh's home on June 13, 2005
The Ragi Jatha of Bhai Avtar Singh Ji, Bhai Kultar Singh Ji and Bhai Swarn Singh Ji represents an unbroken Gurmat Sangeet tradition that goes all the way back to the times of the Gurus. Bhai Sahib Avtar Singh Ji's father, Bhai Sahib Jwala Singh Ji was an accomplished Ragi, who imparted his knowledge of Gurmat Sangeet to Bhai Sahib Avtar Singh Ji and his older brother Bhai Sahib Gurcharan Singh Ji. Bhai Sahib Avtar Singh Ji and Bhai Sahib Gurcharan Singh Ji have rendered invaluable service to the Sikh Panth by preserving Gurmat Sangeet in its pristine form. They accomplished this by their unwavering commitment to the tradition over the years even as Gurmat Sangeet was being subverted by the pressures of popular culture and film music. The crowning achievement of their career was the publication of 'Gurbani Sangeet Prachin Reet Ratnavali' in which they documented hundreds of traditional Gurmat Sangeet compositions handed down from generation to generation in an unbroken oral tradition.
The Jatha has been renewed upon its being joined by Bhai Kultar Singh, Bhai Avtar Singh Ji's son, who gave up his professional career to return to his roots and propogate the family's tradition as exponents of Gurmat Sangeet.
Update (June 2005)
After a hiatus of 59 years, Bhai Avtar Singh Ji picked up a Taus again, thus bringing back to the practice of Gurmat Sangeet the use of a stringed instrument. These recordings, made during his visit to the Boston area in June 05, feature Bhai Sahib accompanying himself on Taus.
Bhai Sahib Ji was extremely pleased to hear kirtan by the children of the Boston Gurmat Sangeet Project; some of the recordings by the children, made during his visit are also featured on this page. During hsi Katha in the June 10 recordings, Bhai Sahib Ji mentions the children's kirtan in generous terms.
On June 11, Bhai sahib ji sang a magnificent Asa Ki Var, playing his Taus for the entire two hours ! In the Asa Ki Var, he sang fabulous shabads in Devgandhari, Prabhati, Asavari and Bhairavi.
The same evening, at Millis he sang, perhaps one of his best renditions that I have had the pelasure of hearing, of an ancient Dhrupad; the shabad was Gun Naad Dhun Anand Bhed.

Update (February 2008)
Even though Bhai Sahib is no more, his contributions to Gurmat Sangeet have truly immortalized him. The Gurmat Sangeet Project is delighted to present rare recordings of Bhai Avtar Singh Ji and Bhai Gurcharan Singh Ji, recorded in 1975 at the Singh Sabha Gurdwara Sahib in Southall, England. These recordings provide a rare glipmse into Bhai Sahib's virtuosity as a Kirtaniya, which he seemed to be least interested in displaying, given his focus on Gurbani !. The magnificent Guldasta, set to Seventeen, yes Seventeen Ragas is truly a rare find as is the composition in Raga Malkauns. All the shabads except the last one were recorded in a Kirtan Darbar held on December 25 1975 to commemorate the 300th Shahidi Gurpurb of Sri Guru Tegh Bahadur Ji. The last shabad was recorded earlier at a Rain Sabai on November 15, 1975.
The Gurmat Sangeet Project expresses its appreciation for S. Devinderjit Singh Ji, from the UK, who was kind enough to make this recording available.
| | | |
| --- | --- | --- |
| Shabad | Raga | Tala |
| Barcelona 2004 | | |
| gur manaar pria dhaeiaar sio rang keeaa | Gaund Malhar | Chartal, Rupak, Iktaal |
| meethae har gun gaao jindu tun meethae har gun gaao | Shudh Sarang | Tintal |
| | | |
| | | |
| Southall, UK, December 25 1975 | | |
| Har ju rakh leho pat meri | Jaitsri | Panjtaal Di Savari, |
| Har ju rakh leho pat meri (Jaitsri, Gauri, Asa, Devgandhari, Bihagda Sorath, Dhansri Todi, Tilang, Bilaval, Ramkali, Maru Basant, Sarang, Jaijawanti) | Guldasta (various) | Panjtaal Di Savari, Rupak, |
| Kahyo man lai mero | Malkauns | Tintal |
| Re man ram sio kar preet | | |
| Karta tu mai maan nimani | Sorath | |
| | | |
| Milford June15 2005 | | |
| Kaval nayn madhur bayn | Bageshri | |
| Jis papi ko mile na dhoi | | |
| S.Amandeep Singh's home June14 2005 | | |
| Madhveh tum na toro to ham nahin tore | Sorath | Chotti Tintal |
| Sabhai jee samal apni mehr kar | | |
| Milford June13 2005 | | |
| Mat jan seh galli paya | Sri | |
| Guru Arjan partakh har | | |
| Milford June12 2005 (Asa Ki Var& Shabads) | | |
| Asa Ki Var 1 | | |
| Asa Ki Var 2 | | |
| Asa Ki Var 3 | | |
| Preet preet guriya mohan lalna | Suhi | Partaal |
| Hou gosain da pehelvanraa | | |
| Milford & Millis June11 2005 (Evening) | | |
| Sanjog vijog dhuroh hi hovah | Maru | |
| Galle aaye Nanaka | | |
| Gun naad dhun anad bhed | Yaman Kalyan | Chartaal |
| Prabj jeeo khasmana kar pyare | Sorath | Khat taal |
| Mith bolraa je har sajjan swami mora | Bihagada | |
| Milford June11 2005 (Asa Ki Var with Taus) | | |
| Asa Ki Var 1 | | |
| Asa Ki Var 2 | | |
| Asa Ki Var 3 | | |
| Milford June10 2005 | | |
| Sura so phchaniye (Sukhmanjit Kaur) | Bhupali | Tintaal |
| Waheguru Waheguru (Avneet Kaur Baljot Kaur) | Basant Hindol | Ektaal |
| Nachat fiorat mor (Simran Kaur Gurleeen Kaur) | Bhimpalasi | Soolfaak |
| Dekh phool phool phoolai (Amrit Kaur Mehr Kaur) | Basant Bahar | Partal : Chartaal,Ektaal,Tintaal,Soolfak |
| Har jas gavoh bhagwan | Darbari Kanada | Partal |
| Har jas gavoh bhagwan (katha) | | |
| Parmesar ditta banna | | |
| S.Jasbir Singh Gandhi's home, June 9 2005 | | |
| Ja ka meet sajan hai samia | Gauri (Siri Raga Ang) | |
| Thir ghar baiso har jan pyare | Gauri (Bhairav Ang) | |
| Har jee mata har ji pita | Yaman Kalyan | |
| Milford June 82005 | | |
| At ooncha ta ka darbara | Wadhans | |
| Aise kirpa mohe karo | | |
| Milford June 7 2005 | | |
| Gur munar priy dyar | Gaund Malhar | Partaal |
| Mere hiyre ratan nam har vasiya | Yaman Kalyan | |
| Milford June 6 2005 | | |
| Ab mohe ram apna kar janya | Gaudi Cheti | Panj Taal Di Savari |
| Katha | | |
| Mere ram ham papi saran pare | Gaudi Bairagan | |
| Boston 2003 | | |
| Har Jas Gavoh Bhagvan | Darbari Kanada | Partaal (Ada Chautala, Iktaal, Rupak) |
| Halay Yara Halay Yara Khush Khabri | Tilang | |
| Asa Di Var Part 1 | Various | |
| Asa Di Var Part 2 | Various | |
| Jou Kirpa Gobind Bhayee | | |
| Mai Nahin Sabh Kichh Tera | | |
| Madhve Tum Na Toro To Ham Nahin Tore | | |
| Kirpa Karo Deen Ke Daate | | |
| | | |
| Additional Recordings | | |
| Mohan nind na aaveh | Bilaval | Partaal |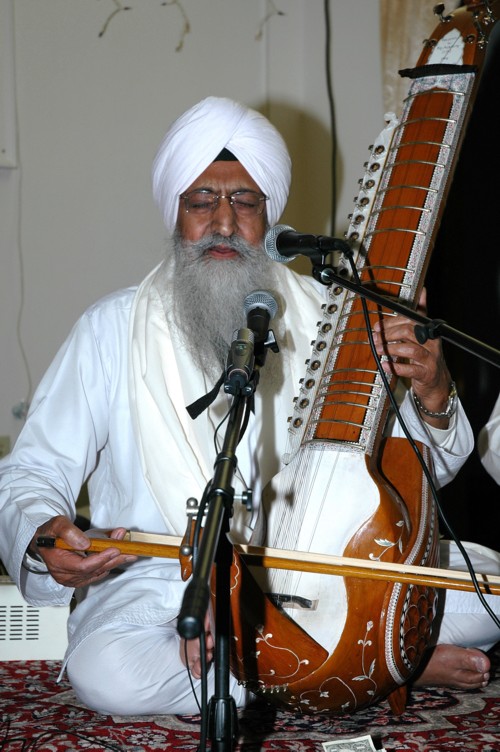 Bhai Avtar Singh Ji, Milford, June 6, 2005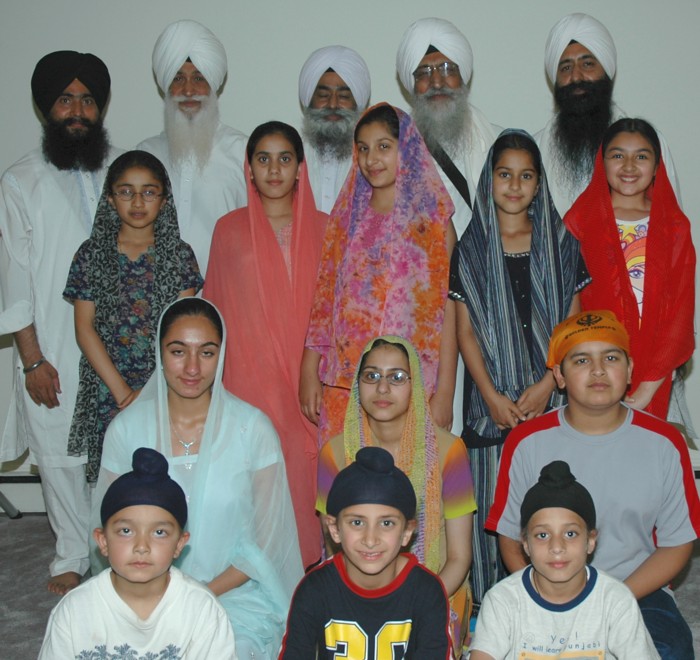 The Jatha with children from the Gurmat Sangeet Project, Boston Chapter, June 10 2005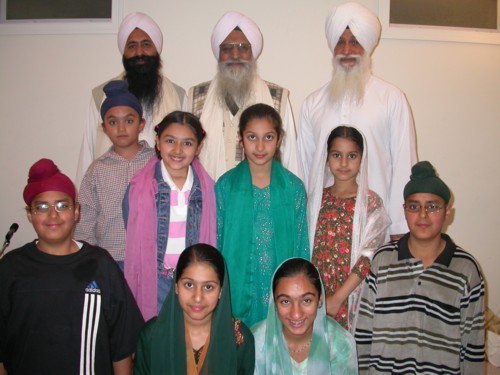 The Jatha with children from the Gurmat Sangeet Project, Boston Chapter, May 2003