Boston Basant Samagam
On March 8, 2003 a special Kirtan Samagam was organized at the Milford Gurdwara, in which Kirtan Seva was offered in the Ragas of the Spring (Basant, Bahar, Basant Hindol, etc.) with the singing of the Basant Ki Var, per the Maryada still followed today at Harmandir Sahib. Kirtan Seva was offered by Bhai Sarbjit Singh Rangila, Bhai Surjit Singh, Bhai Gupal Singh, Bhai Amritpal Singh, Shri Warren Senders, members of the local Sangat and children from the Bsoton Chapter of the Gurmat Sangeet Project. Fifteen children from the Gurmat Sangeet Project worked extremely hard to learn new shabads in suitable Ragas and presented them in the Samagam. Other highlights of the samagam include a fine rendering of Raga Shudh Basant, an 'aprachalit' or non-prevalant form of the Raga by Bhai Sarbjit Singh Rangila, a Raga Guldasta by Bhai Surjit Singh and the sininging of two Shloks in Raga Basant in the form of a Bada Khayal and Chota Khayal by Shri Warren Senders.
A flier produced for the event as well as a short write-up, pictures of the Kirtaniyas as well as recordings from the Samagam are presented on this page.
bsMqu hmwrY rwm rMgu ]

sMq jnw isau sdw sMgu ]1] rhwau ]

In the words of Sri Guru Arjan, the love of the lord is the true manifestation of Basant or spring. In the Sri Guru Granth Sahib, our Gurus have often used metaphors, drawn from nature to explain the human condition. Of the 31 Ragas in the Sri Guru Granth Sahib, two Ragas in particular – Basant and Malhar, associated with the changing seasons, are used to express these metaphors.

The references to Basant for instance, are usually about the flowering of the soul; the message is always conveyed with dazzling beauty :

ruiq AweIly srs bsMq mwih ]

The season of spring, so delightful, has come.

rMig rwqy rvih is qyrY cwie ]

Those imbued with love for You, chant Your Name with joy.

iksu pUj cVwvau lgau pwie ]1]

Whom else should I worship? At whose feet should I bow? ||1||

One of the enduring traditions in the world of Gurmat Sangeet is the singing of Raga Basant and associated Ragas such as Hindol, Basant Hindol, Bahar, Basant Bahar from the Sangrand of Magh to Hola Mohalla. During this period every Kirtaniya is enjoined to sing Bani in Raga Basant from the Sri Guru Granth Sahib in these Ragas. It is also customary to sing the paudis of Basant Ki Var during this period. This tradition is faithfully followed at Sri Harmandir Sahib even today.

On March 8, 2003 this tradition will be kept alive at the New England Sikh Study Circle, Milford Gurdwara in Milford Massachusetts. From 2 p.m. onwards the New England Sangat will gather to participate in a special Kirtan Darbar dedicated to Basant. Offering Kirtan Seva will be :
The Milford & New Jersey Children's Kirtan Jathas

Members of the Milford and Millis Sangats

BhaiSarbjit Singh Rangila

Bhai Surjit Singh (Long Island Wale)
All members of the Sangat are requested to participate in the Kirtan Darbar by both offering Kirtan Seva and listening. Guru Ka Langar will start at 12 noon and will continue through out the program.

Accommodation for any Sangat members who will be traveling to Boston for this program will be provided at the Milford Gurdwara as well as in the homes of Sangat members who live nearby.

This event provides the Milford Sangat with a wonderful opportunity to offer Seva. To sign up for Langar Seva, host Sangat members who need accommodation, etc. please contact the Milford Gurudwara Sahib at 508-478-2469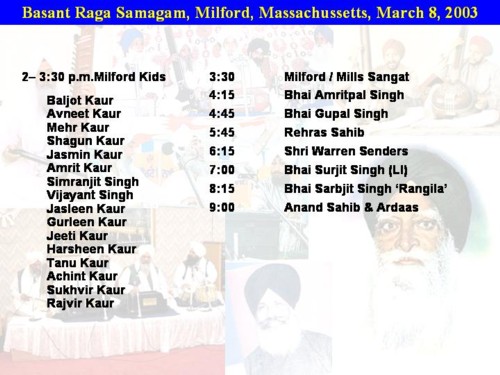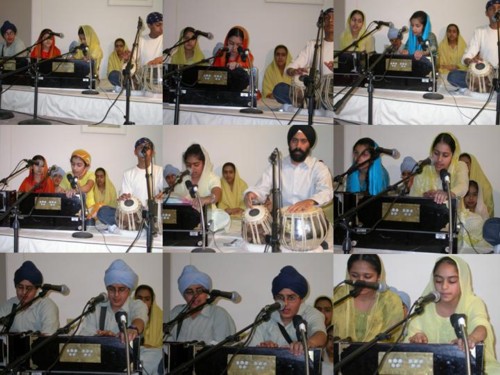 Gurmat Sangeet Project, Boston Chapter Children at the 2003 Basant Raga Samagam (l to r, top to bottom : Baljot Kaur, Avneet Kaur, Mehr Kaur, Shagun Kaur, Jasmin Kaur, Amrit Kaur, Vijayant Singh, Simranjit Singh, Jasleen Kaur)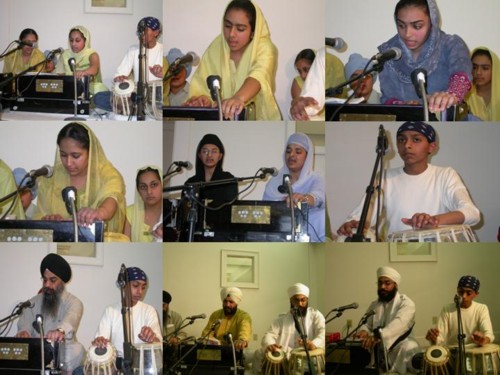 Gurmat Sangeet Project, Boston Chapter Children & Sangat Members at the 2003 Basant Raga Samagam (l to r, top to bottom : Jeeti Kaur, Harsheen Kaur, Tanveer Kaur, Achint Kaur, Rajvir & Sukhvir Kaur, , Gurjeet Singh, Devinder Singh, Sarbpreet Singh, Amritpal Singh)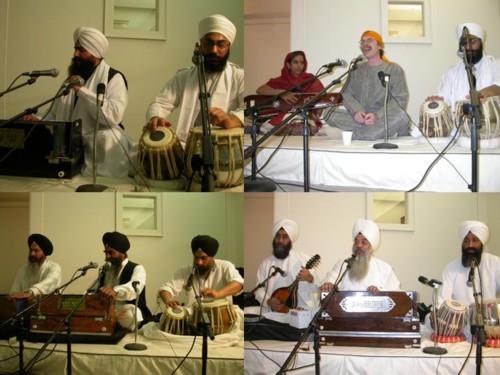 2003 Basant Raga Samagam (l to r, top to bottom : Bhai Gupal Singh, Shri Warren Senders, Bhai Surjit Singh, Bhai Sarbjit Singh Rangila)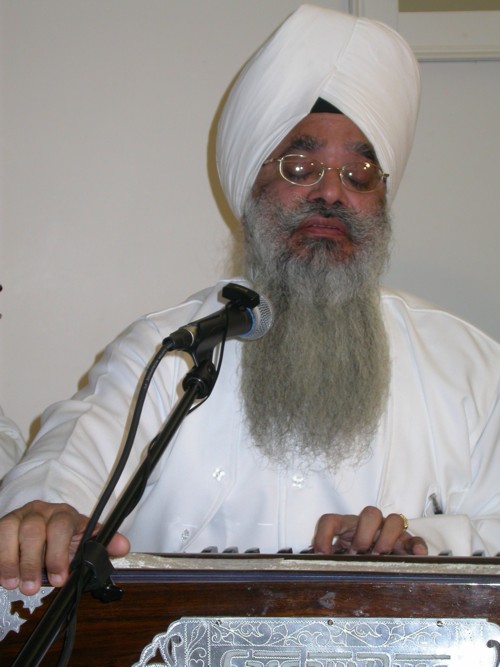 Bhai Sarbjit Singh Rangila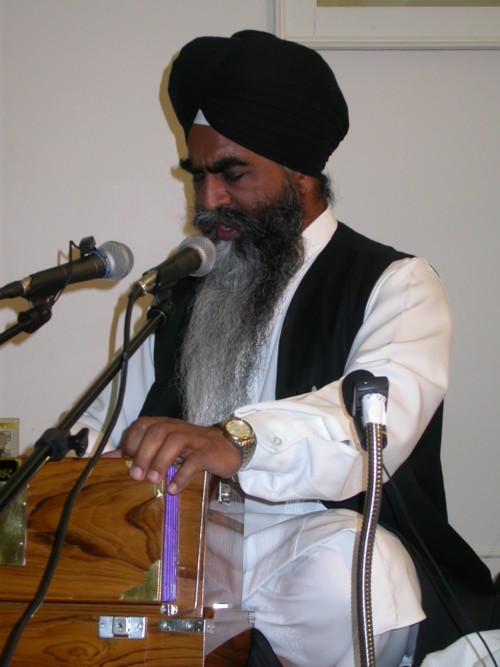 Bhai Surjit Singh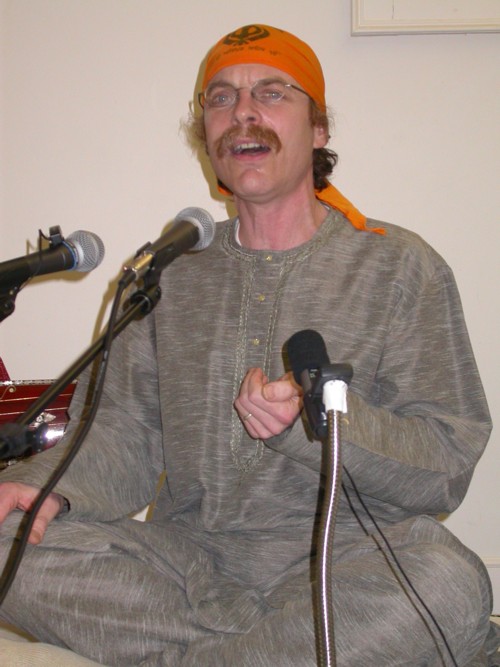 Warren Senders