Bhai Dalbir Singh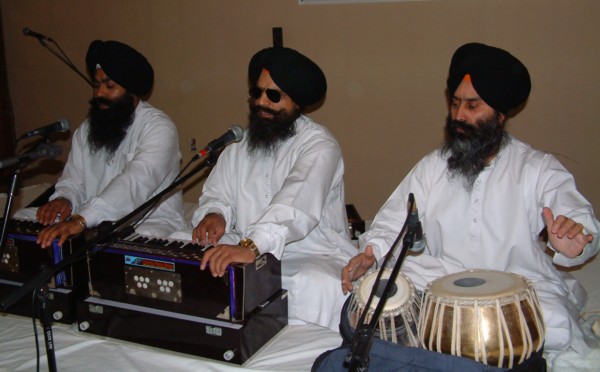 Bhai Nirmal Singh, Bhai Dalbir Singh, Bhai Balwinder Singh at Bridgewater NJ in 2004
Photograph and recordings contributed by S. Navjot Singh.
Bhai Dalbir Singh studied at Central Khalsa Yatim Khana from April 82 to April 90. He studied Gurmat Sangeet under the guidenceof Harnam Singh Jogi and Tanti Saaj under Prof Preetam Singh Zakhmi. Bhai Sahib did sewa in Baba Bakala for seven years.