Bhai Devinder Singh Shant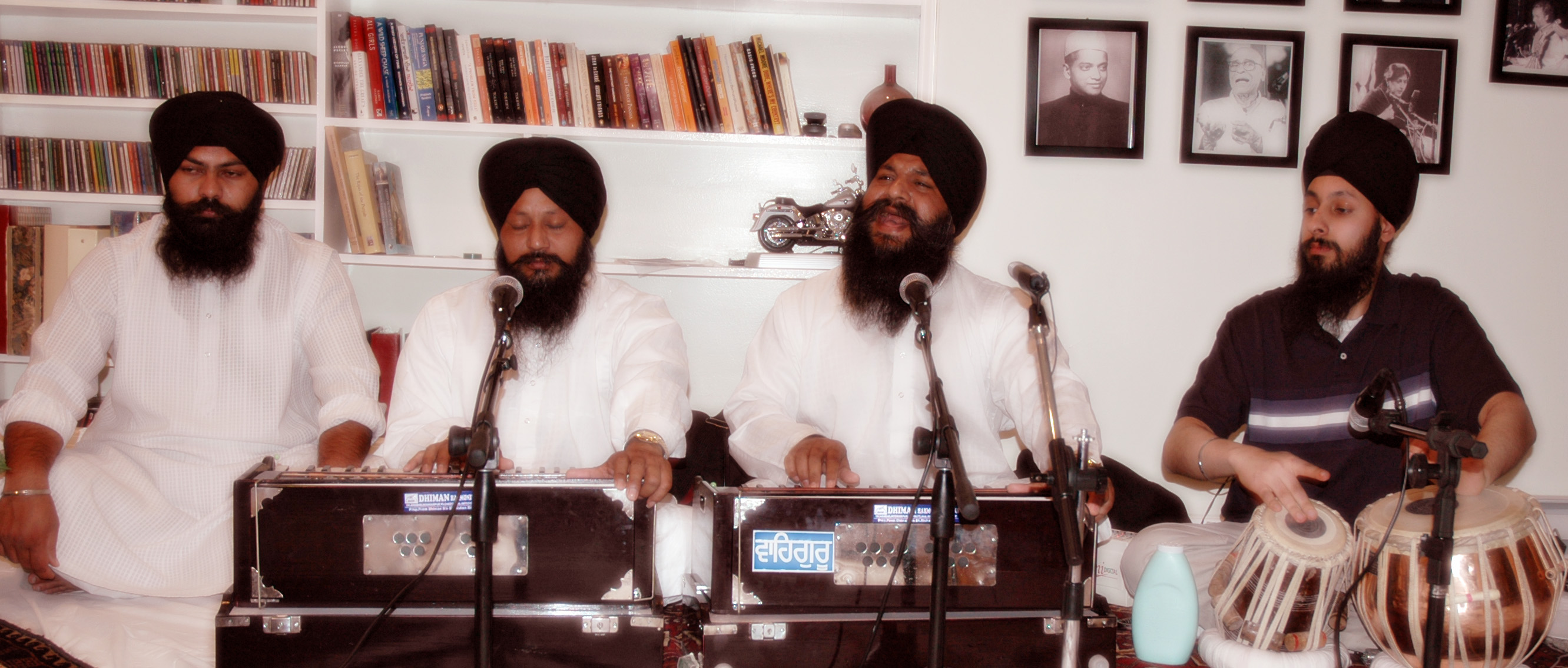 Bhai Devinder Singh Shant is a young, up and coming Ragi. A student of Bhai Gurmeet Singh Shant's, he is blessed with a wonderful voice, which has been polished by rigorous riyaz. The recordings presented here were made in early 2007 during a visit by Devinder Singh Shant to the Boston area. The firts five recordings are from an informal Diwan, in Hopkinton; on the tabla is Shamsher Singh, a fine young tabla player form New Jersey / Boston.
The remaining shabads wer recorded at the Milford and Millis Gurdwaras in the Boston area.