Mohan Singh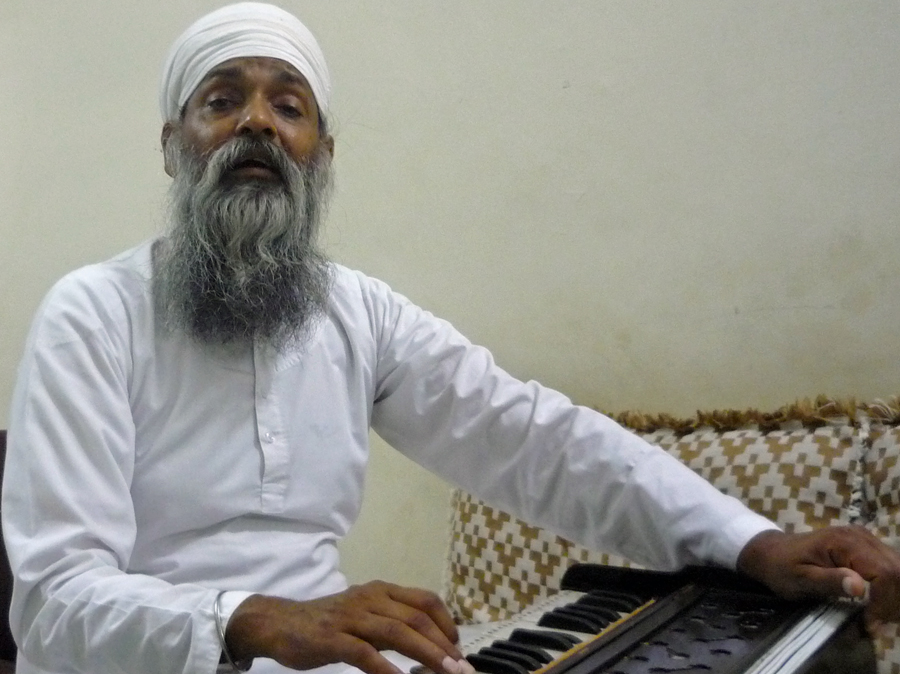 Recorded Live at the Harballabh Sangeet Sammelan at Jalandhar in December 29, 2002
Mohan Singh and Sukhdev Singh belong to the Namdhari musical tradition. They have studied under Namdhari masters such as Ustad Harbhajan Singh as well as Rajan and Sajan Misra.
I was able to listen to them live and record them on the final day of the 2002 Harballabh Sangeet Sammelan, which is held in Jalandhar every year in the last week of December. The Malkauns rendition, unfortunately is incomplete; I arrived in the middle of their performance. The sound quality is not the greatest and there is significant background noise, but these recordings will serve to introduce Mohan Singh and Sukhdev Singh.
Subsequently I met Mohan Singh at Bheni Sahib; his is now a good friend and was kind enough to pur me up at his home during my visit. He also took me around and introduced me to al the Namdhari Kirtaniye at Bheni Sahib. An account of my visit is available here.
Gurmat Sangeet recordings by other Namdhari musicians such as Surjit Singh and Ranbir Singh, students of Pandit Ram Natrayan, accompanying Professor Surinder Singh during his recent US tour, can be accessed at Sikh Musical Heritage; Boston recordings
Khayal (Not Shabad Gurbani)