Boston (Milford) 2005 Rain Sabai
On May 20, 2005 a special Rain Sabai (All Night) Kirtan Program was organized at the Milford Gurdwara. The theme of the Rain Sabai was Sri Guru Arjan's Bani, in rememberance of the gift of Gurmat Sangeet that he bestowed upon every member of the Sikh Panth.
This page features recordings from the event.
The Rain Sabai featured Bhai Surjit Singh (Long Island), Bhai Gupal Singh and Bhai Lokender SIngh, all students of Gyani Dyal Singh Ji as well as Bhai Gurmeet Singh Shant, who sang the Asa Ki Var. In addition several members of the Sangat participated in the Rain Sabai.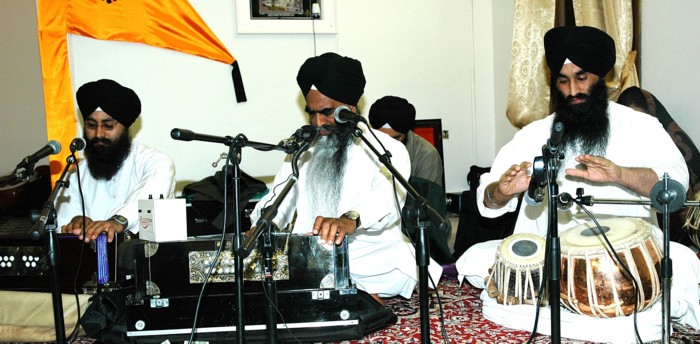 Bhai Surjit Singh (Long Island) and his Jatha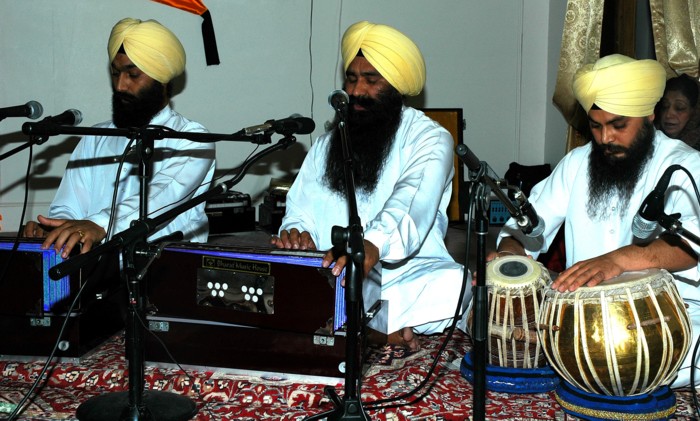 Bhai Lokender Singh accompanied by Bhai Bhupinder Singh and Bhai Jitendra Singh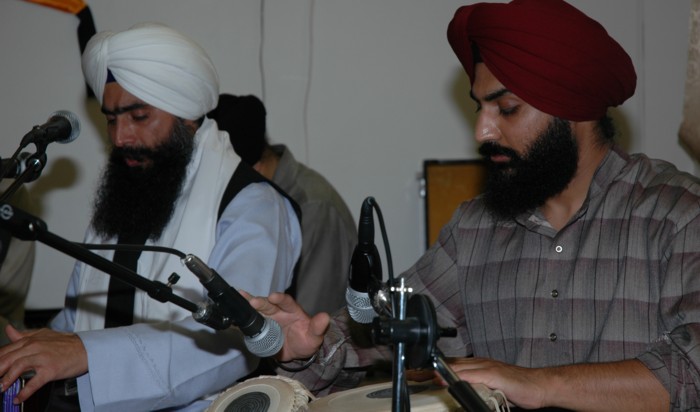 Bhai Gupal Singh, accompanied by Bhai Amritpal Singh
| | |
| --- | --- |
| | |